Panorama Restaurant is non-smoking, fully air-conditioned with capacity of 46 seats and 20 seats in a separated room. It offers private seating in separated boxes but also possibility of one festive table for up to 20 guests. The hotel restaurant is open for hotel guests and public from 6.30 a.m., and from 7.00 a.m. at the weekends. Breakfasts are served in a buffet style combined with warm dishes to your special order.
The hotel kitchen works from 11.00 a.m. to 9.30 p.m. every day. The chef Libor Tláskal together with Panorama Restaurant team put emphasis on freshness and quality of ingredients.
---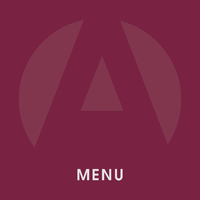 We buy majority of accessible ingredients from local farmers and breeders. The cooks prepare their own broths, demi-glace sauces, sauces, pastas, dumplings and other delicious dishes. They do not use any oven-ready foods. The menu consists of traditional local dishes and favourite meals of our guests, e.g. Italian dishes, fresh fish or seafood.
A wide selection of drinks and soft drinks completes our quality gastronomy. The restaurant staff will offer you fresh vegetable or fruit squeezes, Moravian or foreign wines and its own coffee of Michael caffè trade mark. You can leaf through our menu.
---
WE BAKE PANORAMA RYE-WHEAT AND RYE BREAD THAT YOU CANNOT BUY ELSEWHERE.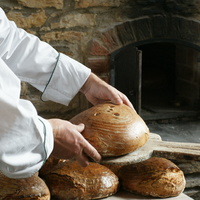 18th century recipe.
Traditional preparation from natural bread leaven.
Our bread does not contain any additives, only flour, caraway seeds, salt and water.
---
In summer months a summer terrace is open in the hotel garden next to the restaurant. It offers 36 seats with a view of the Eagle mountains as a backdrop. We will be glad to prepare for you a garden party (banquet) with grilling directly before the guest on the stainless grill, wood coal and indirect fire. Do you like grilled meat, sausages, bacon, freshwater and sea fish or baked vegetable? Order the grilling 72 hours ahead of time. All foods will be 100% fresh and will be marinated and prepared just for you.
The summer terrace is also an ideal place for families with small children. Parents have a good view of their children on the playground. They can further try out the sport attractions. In the garden area there are playing fields for pétanque, crocuet and Russian skittles. There is also a cableway for children.